The Astonishing Truth About Mortar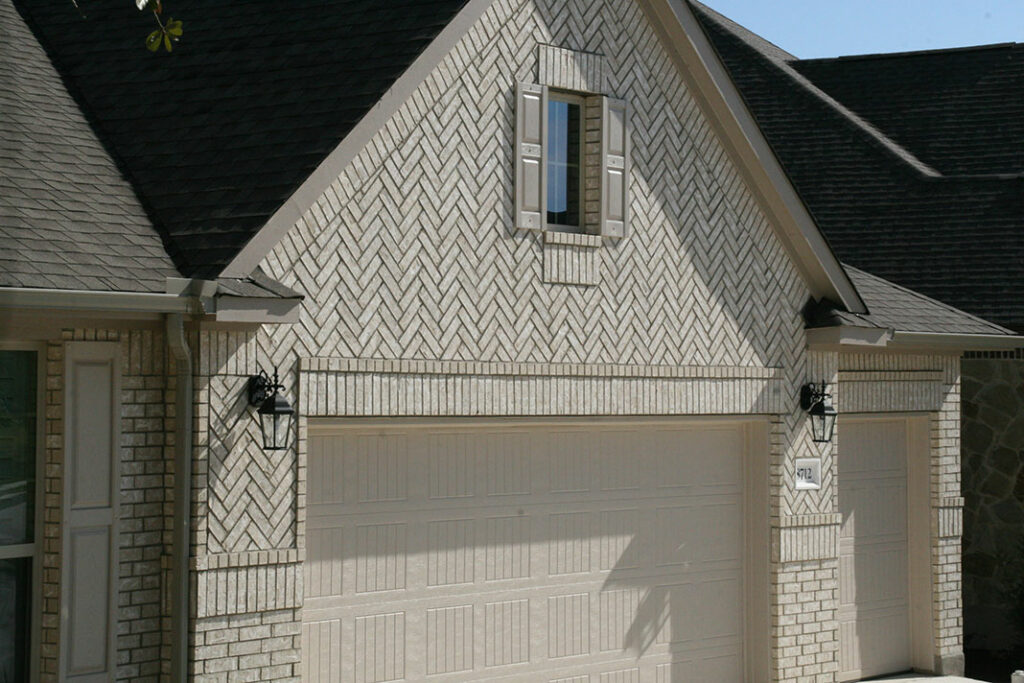 We love it when we see a customer's face light up when they learn of the additional design feature mortar presents. It happens more than you'd think. People come to one of our showrooms with ideas about their style and how brick will play into it. They have already chosen brick because of its versatility, low-maintenance benefits, storm protection and lower energy costs. They usually have honed in on a color family. But they look to us for advice on the mortar. When customers see the endless possibilities mortar can bring to the table, their project becomes a home run.
At 20 to 30 percent of your wall, many interior designers we work with would tell you that mortar has a large influence over the finished look. Being thoughtful about mortar is like being thoughtful about the roof color, trim and other cladding. In our Michigan Brick locations around the country, we guide customers to think about the big picture, including how mortar can personalize a project. After all, there are a lot of choices one can make when combining brick with a mortar color in combination that can help you make a statement – whether it fits in with the monochromatic design trend or packs a punch with serious contrast that outlines the brick.
Mortar Inspiration
Nothing beats looking at inspiration photos and projects in magazines, Pinterest or your Instagram feed. After you have a collection, analyze what you like about those projects. What are the consistent factors? For example, you might notice you love earth tone brick with dark trim, or traditional looks with white mortar and black shutters. Spending some time documenting what you react positively to helps narrow down your style, or even helps you to choose your favorite style among several that you like. While you're narrowing your favorite styles, look at your favorite images and how mortar interacts with the brick. Once you understand what inspires you, you may create a unique combination that fits you, rather than copying someone else's design material-for-material and color-for-color.
Achieve Your Design Style with Mortar
Brick is classic and stands the test of time, serving as a backdrop to changing trends. But the mortar choices you make can help you pull off the look you're going for. For example, you might choose tone-on-tone mortar and brick for a sleek and modern look. If you're interested in a more rustic look, more contrast might be the right decision. Other choices regarding trim, shutters, doors and window colors will help translate your personal style.
For help determining the best mortar and brick for your project, call us or tell us all about your project and how Michigan Brick can help.