How to Choose Brick Paint to Match Your Personality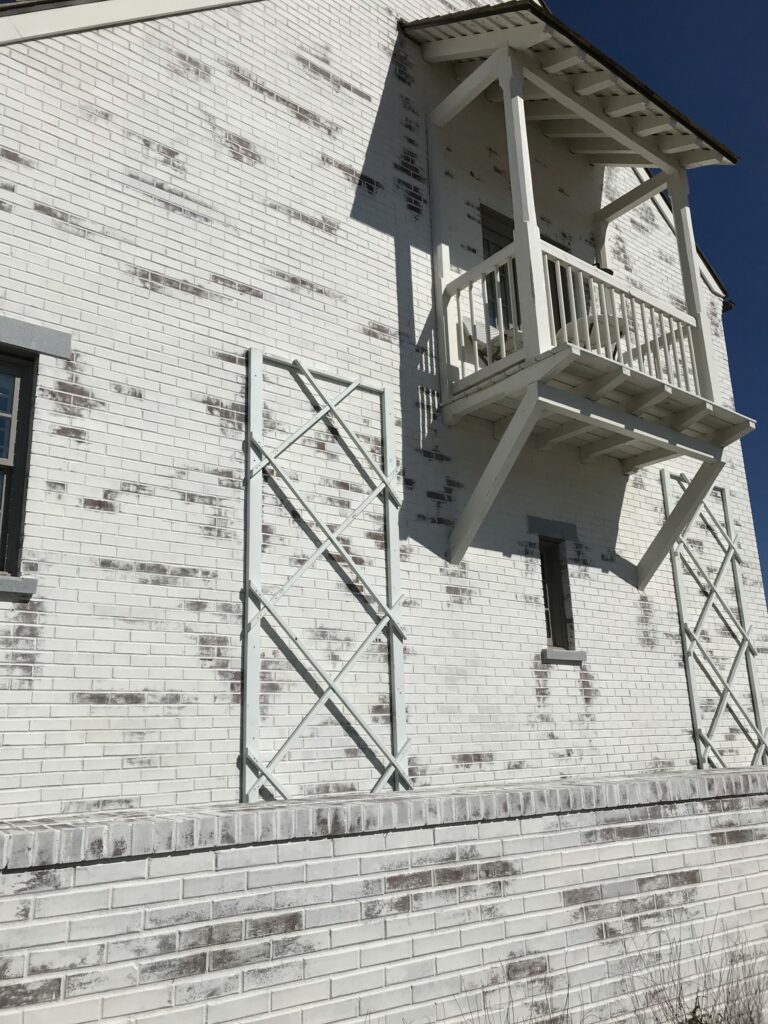 Historically, people built with brick to denote wealth and status. Nowadays, people are choosing brick for its distinct characteristics and design aesthetics. Because brick stands the test of time, when people think of a brick structure, they often think it has to be red brick with white trim. (And sometimes with uncomfortable furniture inside.) But painting brick on an old house or even a new build can change everything!
Painting and lime washing help achieve design trends using timeless materials while continuing to benefit from the innate qualities of brick. When brick is prepared and painted correctly, you can expect your structure to still have little to no maintenance, burn-resistant qualities, lower energy costs, lower insurance rates in some areas and better performance in severe weather – like tornadoes, hurricanes and hail.
Whitewashing Brick
Limewashing, whitewashing or painting brick has become popular in recent years. Joanna Gaines of Fixer Upper showed America how to achieve the farmhouse look inside and out using neutral brick exteriors, accent walls, fireplaces and beyond. You can find white painted brick in about half of these Fixer-Upper inspired HGTV slides.
Brick and Paint Color Combinations
But are showing more consumers feel white doesn't always reflect their personalities. Now, we're seeing extremes in color. One house will have very dark saturated colors. The house next door will have vibrant colors. Some houses will have tone on tone accents while others have vivid contrast. What's exciting about this is the variety and personality painting brick allows consumers to have.
We're even starting to see some pastels sneak in. Reminiscent of upscale Key West, subtle pastels, different shades of taupe and even colors like sea foam green allow consumers to let their personality shine through their design.
Brick Colors and Styles
Before you choose your color, it's important to hone in on a style you love. We're advocates of using Pinterest and Houzz to create collections of photos for inspiration. Then see if there is a common thread. Keep in mind your color choices will relate to your big-picture style.
For example, if you love the French Country look, you may pair a vibrant teal shutter treatment with a more subdued painted brick, stained wood window boxes and front door iron accents. Someone who identifies with shabby chic style may choose creamy tone-on-tone colors and romantic accents.
Painting your brick and mortar with exterior-acrylic-latex  from Sherwin Williams is a great example of how to make "old" brick look crisp and current. Additionally, ROMABIO is a limewash treatment which can be purchased at a number of our supply locations. This product is a mineral paint; it is durable, breathable and perfect for masonry.
Whichever paint or limewash you choose, remember brick is timeless and you will be able to enjoy your project for years to come. If you're in the market for brick to paint, check out our Textured Painters which are created solely to be painted.
Or, if you're looking for brick in its more natural state, take a look at our hundreds of colors and textures ranging from farmhouse whites to dark saturated browns and blacks. For next steps or questions, contact a Michigan Brick location near you.